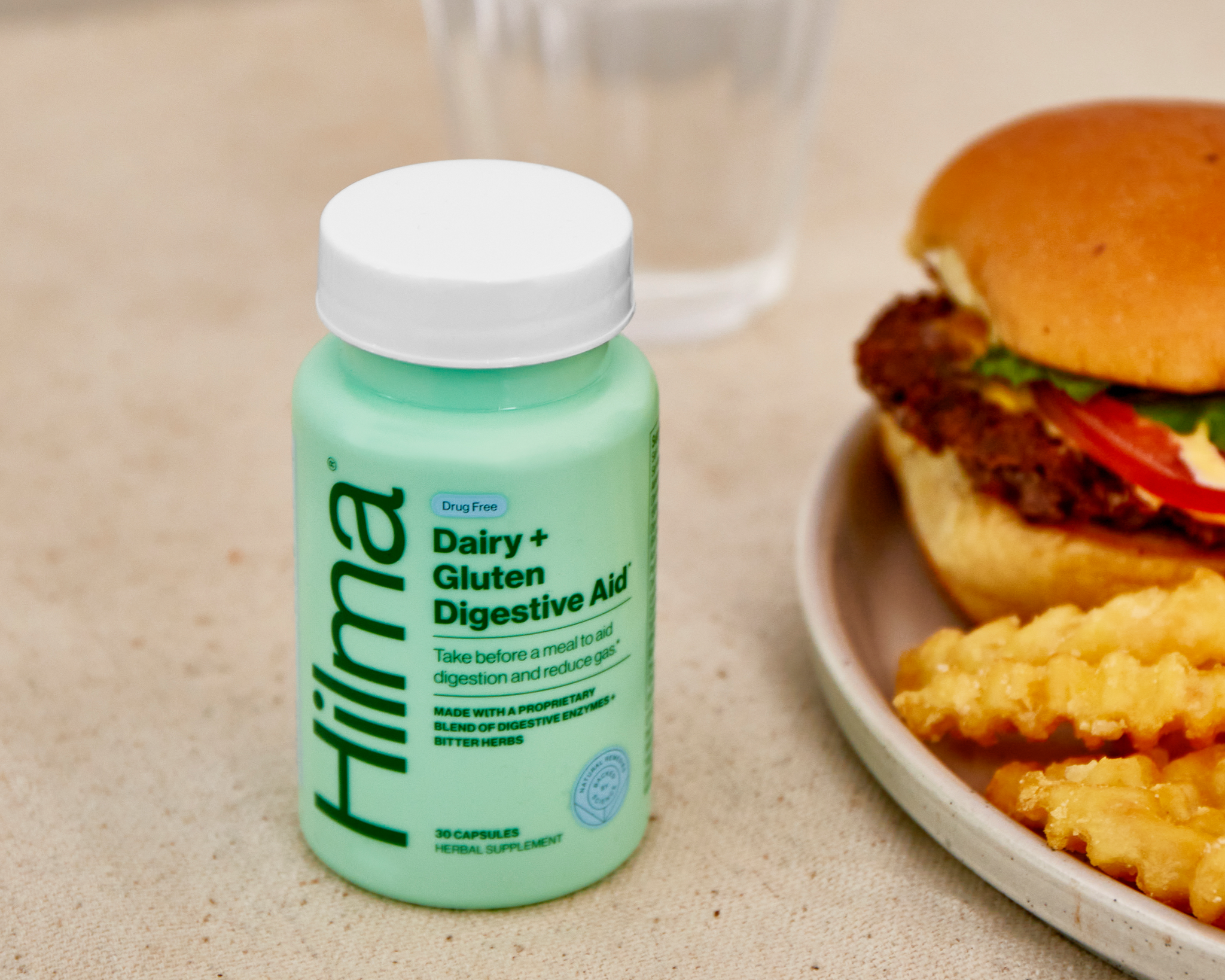 DAIRY + GLUTEN DIGESTIVE ENZYMES
enjoy pizza without the pain
Developed by our team of doctors and herbalists.
A proprietary blend of digestive enzymes and bitter herbs.
Reduces gas, bloating, and occasional indigestion.
Take one (1) capsule before a meal to help your body digest dairy + gluten. Includes 2 bottles (30 capsules each).
Note: this product is not intended for those with Celiac Disease or dairy/gluten allergies.