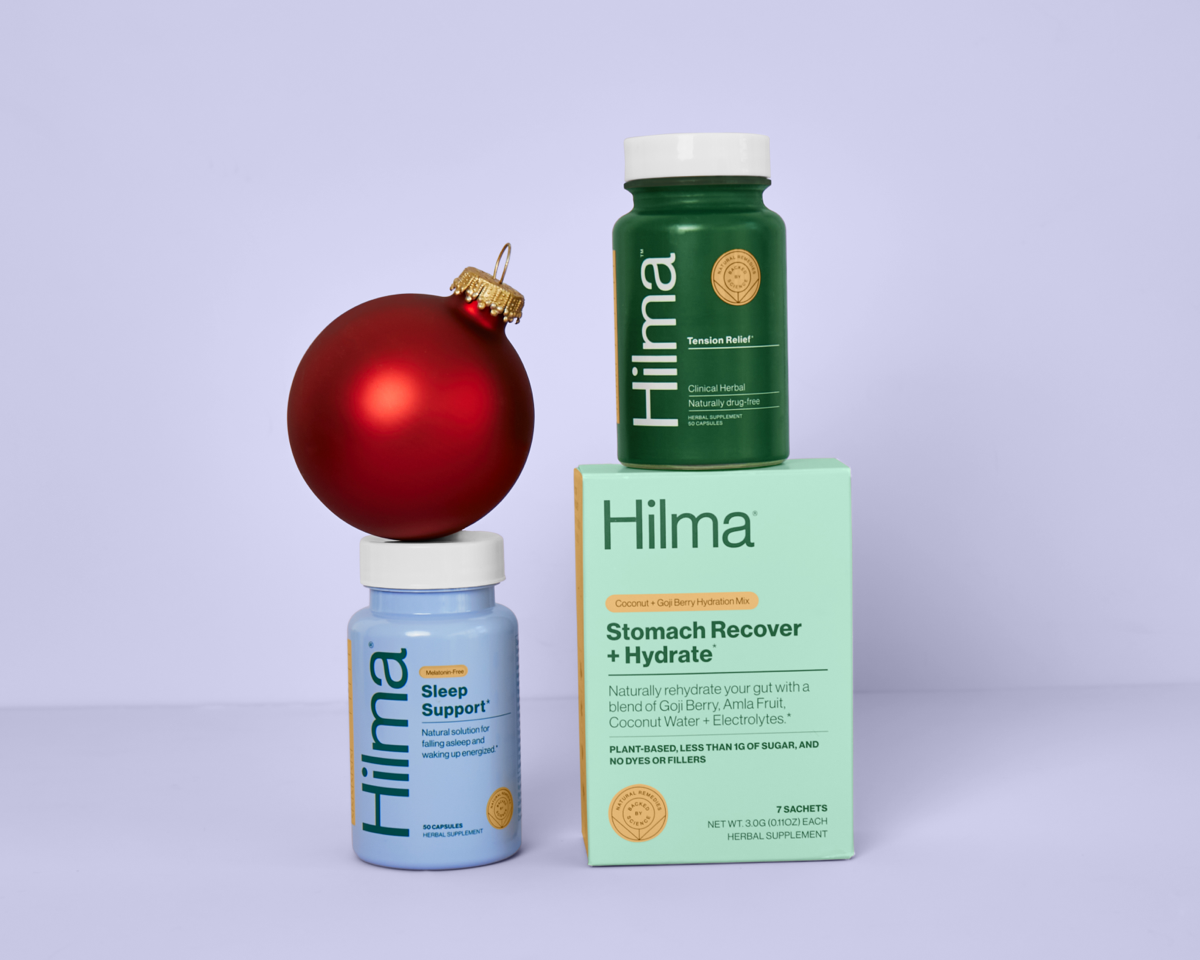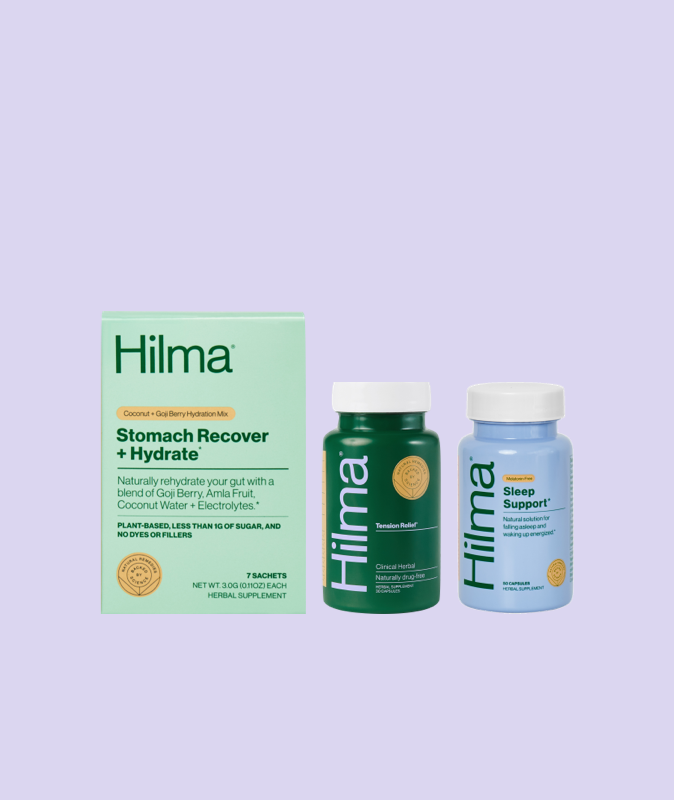 Stressed Stomach Kit [hide]
Sleep Support: Take two (2) capsules 30-60 minutes before going to sleep. Tension Relief: Take two (2) capsules as needed, up to six (6) capsules daily. For best results, take with food. Stomach Recover + Hydrate: Take daily or as needed. Empty 1 sachet into a glass, add 6-8oz water, stir.
Store in a cool, dry place.
If pregnant, nursing, or taking medication, consult doctor before use. Our products do not contain milk, eggs, or soy. They are packaged in a shared cGMP (current Good Manufacturing Practices) facility that also produces products with those allergens. If you experience an adverse event or allergic reaction, discontinue use immediately and contact a healthcare professional. ALLERGEN WARNING: contains tree nuts (coconut). This product contains salicylates. Do not take if you are allergic to aspirin, and do not combine with aspirin or other products containing salicylates. Do not take if you are taking blood-thinners or other medications.
Powerful Natural Ingredients
The highest quality plants and minerals.
Formulated By Experts
Created by world-class MDs, PHDs, and herbalists.
Research-Driven
Supported by clinical studies.
Better together
Free shipping on orders of $45 or more
Shop our solutions.