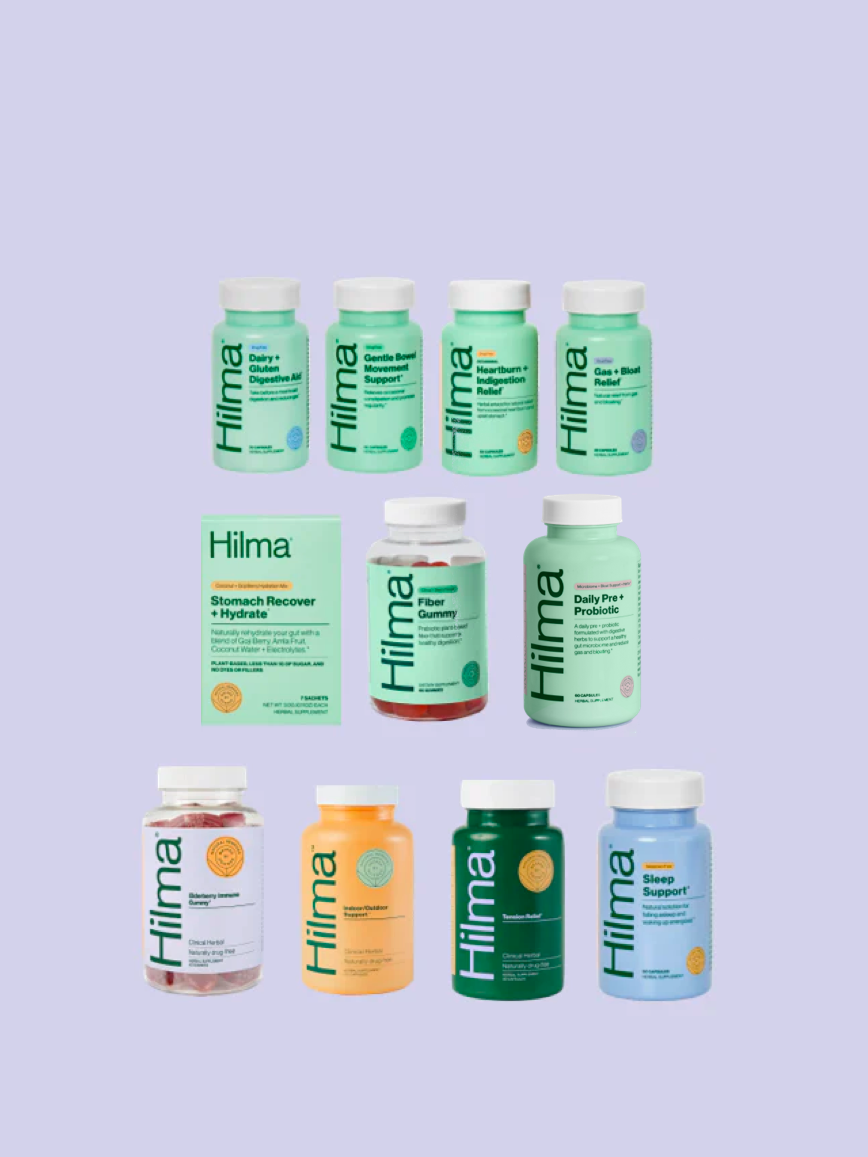 Full Lineup
Upgrade your entire medicine cabinet (and save!)
The Full Lineup includes all 11 of our products.
INCLUDES: 
Gas + Bloat Relief
Occasional Heartburn + Indigestion Relief (formerly Upset Stomach Relief) 

Gentle Bowel Movement Support
Dairy + Gluten Digestive Aid
Stomach Recover & Hydrate (formerly Stomach Reset)
Fiber Gummy 
Daily Pre + Probiotic + Herbs
Indoor/Outdoor Support
Tension Relief
Elderberry Immune Gummy
Sleep Support
Powerful Natural Ingredients
The highest quality plants and minerals.
Formulated By Experts
Created by world-class MDs, PHDs, and herbalists.
Research-Driven
Supported by clinical studies.
upgrade your medicine cabinet with natural remedies that actually work.
UPGRADE your medicine cabinet with natural remedies that ACTUALLY WORK.

Natural relief

Without the bad stuff

Works when you need it
Better together
Free shipping on orders of $45 or more
Shop our solutions.